5 Benefits of Telemedicine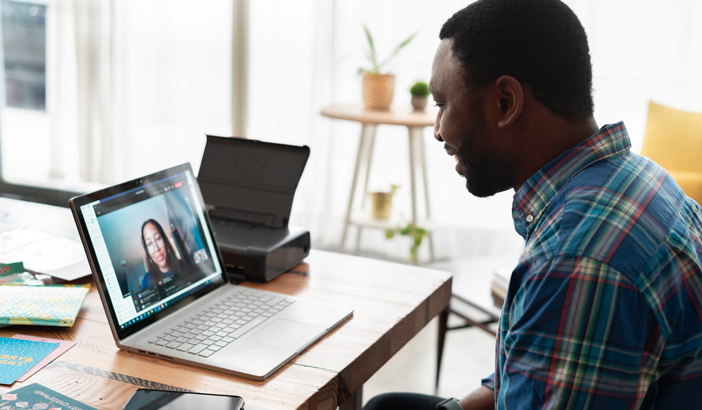 Telemedicine provides healthcare professionals with the ability to consult with patients via a secure video link. But why should you be using it and how can it help your practice?
There are many benefits to using a telemedicine solution. In this article we discuss the top 5, and how it can help both healthcare professionals and patients alike.
Reduced footfall
In a time where people can easily be infected with Covid-19, keeping footfall to a minimum is imperative. 
Using a secure video line to speak to patients means that you no longer need to worry about them coming to your practice and you can focus solely on their needs. This will also put patients at ease as they will not have to worry about coming into a setting where infection could be possible. 
Access for people in remote areas
Previously, people in remote areas would probably just ignore any health issues as they could not get to see a specialist. 
Now, using telemedicine, patients can be seen from the most remote of locations. This not only means that people will finally receive the treatment they need, but will also enable you to see a higher number of patients. 
You will no longer be tied down to seeing patients only in your local area. 
Lower overhead costs
Using a telemedicine solution can help you to lower the costs of your practice. Seeing patients online means that you no longer need a large waiting area, parking areas and numerous reception staff.
Bringing a number of your consultations online would enable you to streamline your business and work more cost effectively.
Easy access
Improvements in technology mean that telemedicine is now at the forefront of the healthcare sector as patients can be seen from home.
Previously video calls would see a number of technical issues and could cut out if your patient didn't have a strong internet connection. However, this is now a thing of the past.
Most homes have fast internet connections and people are well versed in video chatting with friends and family. 
Convenience for everyone
Patients may not have time to drive to a practice to see a doctor. Other commitments such as childcare and work means that patients often can't find a time that works for them.
Telemedicine gives patients the option of meeting from home, or at work during a break. This means that health providers can see more patients, who usually would not be available to them.
About Us
We are dedicated to providing choice, accessibility and ease for remotely delivered health services.
Our video consultation solution is available anywhere with an internet connection, so your patients can consult with you from virtually any device, quickly and easily.