Highlight A Health Professional – Thuria Wenbar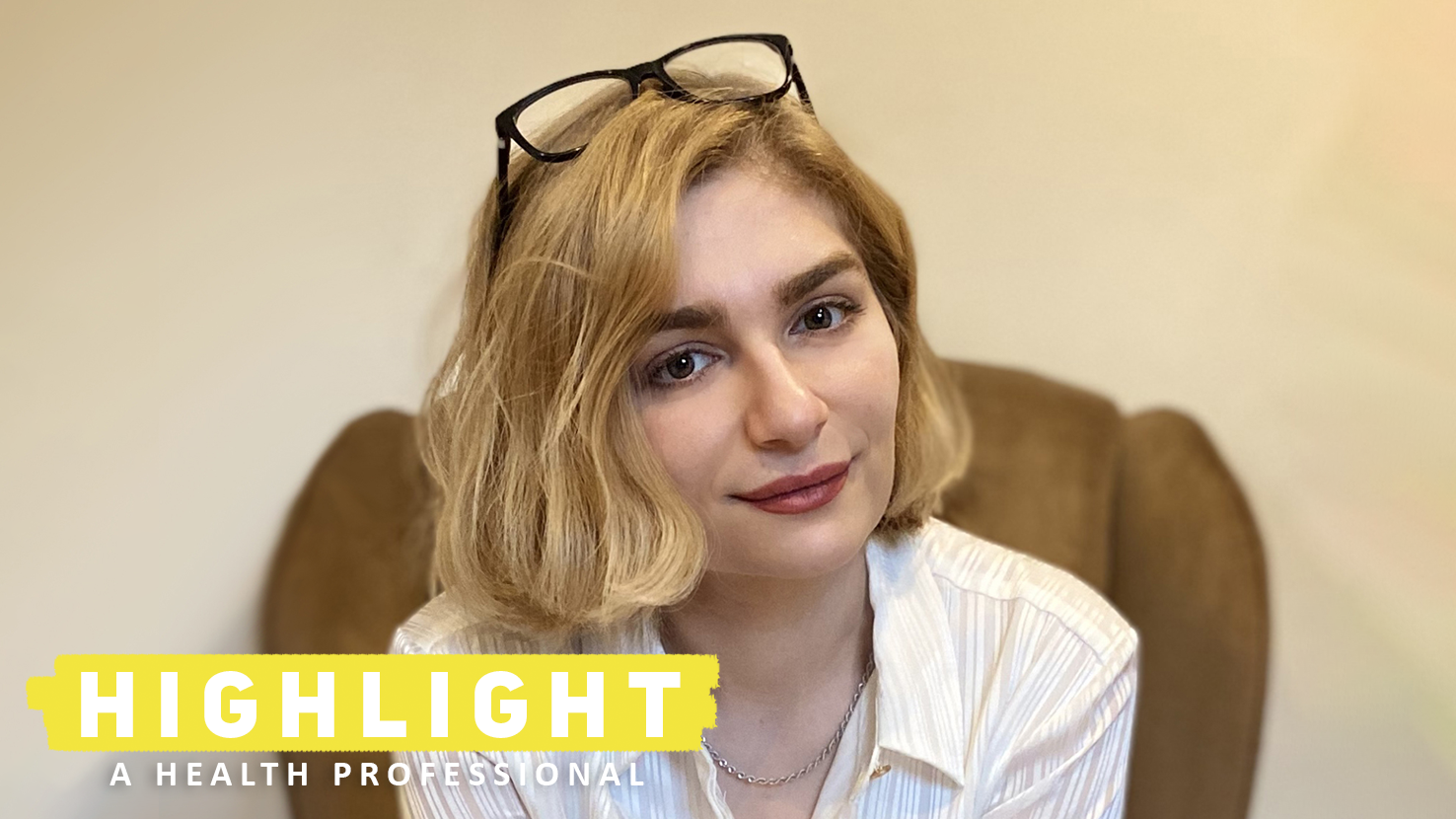 Welcome to Highlight a Health Professional. In a new series of blog posts, we will be chatting with people who are making waves in the healthcare space. We want to understand what keeps them motivated and how they plan on making a difference through their work.
In this piece, we speak with Dr. Thuria Wenbar the CEO and Co-Founder of E-Pharmacy, and NHS A&E Doctor.
E-Pharmacy is an embeddable pharmacy that can be added to healthcare providers websites, enabling them to proscribe digitally.
Below, we discuss the founding of the company, the challenges faced and also how this has affected her work in the NHS.
Hi Thuria! So tell us, what made you want to pursue a career in healthcare?
Hi! For me, there were different influences in my life that made me want to pursue a career in healthcare. Firstly, both my parents are doctors so I grasped an understanding of healthcare from an early age. I was gifted my first real stethoscope at age 7, but I also helped my mum study for her PLAB by attempting to the read the medical words on her flash cards (the PLAB is the conversion exam foreign doctors must do to work in the UK).
At school, I did exceptionally well in sciences and maths, but I also loved IT and product design. My sixth form was also very accommodating and let me take 6 subjects at A-Level. From that age, I always knew I would not have a traditional doctor's job as I loved coding and building too much. My dream was to combine both careers together, and that is what I have done with E-Pharmacy.
What is E-Pharmacy?
E-Pharmacy is an embeddable pharmacy for the web. It is simply 1 line of code that lets any 3rd party business offer prescription medication directly to their customers.
We offer 430 different treatments through our award-winning API (application programming interfaces) but we make sure to work with our partners to only offer prescription medication treatments that complement the partners existing product offerings. This now means:
A cosmetics company can offer prescription treatment for acne/eczema/psoriasis; and

A mobile app that tracks symptoms such as migraines, menopause, and asthma can now offer treatment for those conditions.
How did the idea for this start?
It comes from seeing the problem, and the need for something to be done, whenever I work in A&E.
1 in 4 patients I saw in A&E were in there for minor health issues – not for accidents and not for emergencies – they were in there out of sheer desperation due to the major backlog in doctors' appointments. This led to a poor healthcare experience for the patient, and added a major burden on the NHS, as the A&E wait times significantly increased. We recognised that there must be a better solution – a safe, accessible, and affordable private service – and so we built E-Pharmacy.
There are other services to access prescription medication online and they all do a brilliant job. But we know people only find those services when they are desperate and turn to Google, and type "buy medication online." Our partnership pathway allows us to work with other companies, and jointly have a bigger impact and through reaching people who do not know this is an option.
Through E-Pharmacy, patient health is being better supported, and the burden of disease on the wider healthcare ecosystem is reducing.
What has been the biggest challenge you have faced since starting?
I would say that there has not been a "biggest challenge." Our mindset involves experiencing it, learning from it, moving on from it, and then climbing the next mountain.
How does E-Pharmacy fit in with other digital platforms?
As a digital health infrastructure, our embeddable pharmacy allows any other digital platform to add prescription medication services to their existing product. With one line of code, the partner can have a button that launches our embeddable pharmacy on their website or mobile app.
We offer 430 different medical products through our embeddable pharmacy, and we work alongside partners to work out which medical products complement their existing service. The partnership directly benefits their existing customers, gives partners the ability to provide more comprehensive care, and improves their bottom line.
How do you manage your time being a CEO and actively working in the NHS?
Honestly, I hardly sleep! When I find myself having downtime, I go to A&E shifts as I often do not do downtime very well. As the boss of a business, you are making decisions all the time, sometimes based on limited information, and dealing with many unknowns. In A&E there is a structure, there is a process, and there are senior doctors to ask for advice.
Yes, we are understaffed and there are limited resources but, it is just ABCDE whether it is someone who has come in with a chest infection or after a car crash. I also think reminding myself of why we started E-Pharmacy in the first place is a main motivator too – I see first-hand what cases are spilling into A&E, and I can also see how we are supporting the wider healthcare ecosystem by doing both.
You can find out more about E-Pharmacy here.
Stayed tuned for more pieces on inspiring people in the healthcare space!