How to Get Paid for Telemedicine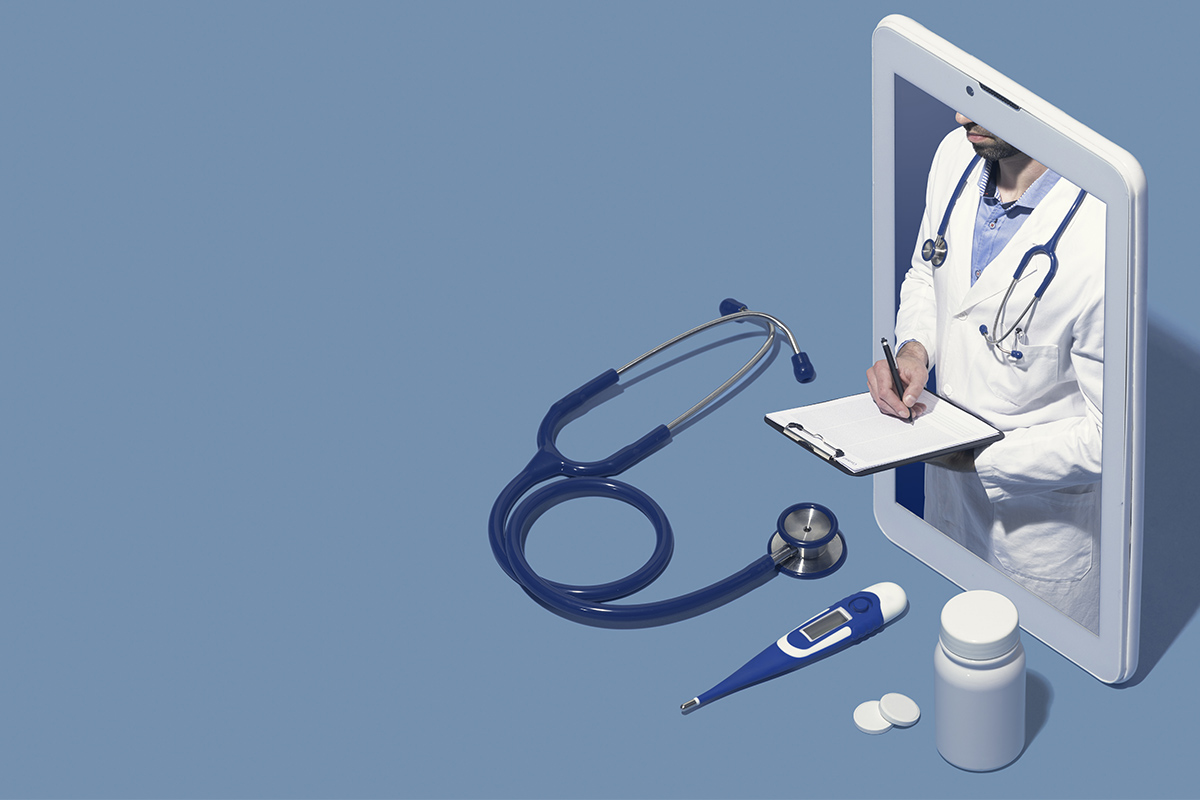 Table of Contents
Telemedicine confers many benefits for the patient. It is more convenient, it cuts transportation and visitation costs, it cuts waiting lines, it reduces readmissions, and it allows patients to access top physicians no matter where they happen to be. However, if that is the case, why is telemedicine not widely in use? Does it necessarily have to do with getting paid?
Obstacles to Telemedicine Adoption
One of the most persistent obstacles to changing any system is being used to an old system. People are accustomed to conducting business in a certain way. Within a massive and delicate system such as healthcare, this is further exacerbated. Both patients and physicians would have to adopt a new way of working together, disrupting their comfort zones.
Nonetheless, the more financial incentives healthcare insurers and physicians introduce, the greater the pace of change will be. Another telemedicine adoption obstacle is monetization — ensuring you receive adequate payment for the services. The cost of telehealth sessions varies wildly between different specialists and between types of sessions: audio, video, text. After all, the dominant monetary model is fee-for-service, meaning that each session can be charged, diverging in fees between different specialities.
Moreover, when it comes to a more passive form of telemedicine — telecare — monitoring patients at home should be appropriately monetized so that it can be maintained and incentivized. With such costs being turned to the patient, the insurer can save money. In turn, telecare gains greater market penetration as a result.
Medicaid vs. Medicare for Telemedicine
Unfortunately, under the Medicare telemedicine reimbursement framework, it is difficult to monetize telemedicine to make it worthwhile. It covers patients in remote rural areas, and only for a tiny range of services over live video improved reimbursement, but Medicare is still lacking compared to Medicaid (MACRA Goes into Effect January 1, 2020, 2020).
Medicaid reimbursement policies are more beneficial for telemedicine monetization. For instance, Medicare only covers video conferencing, while Medicaid reimburses for store-and-forward. Of course, each state has a different policy, which is why you should consult CCHP and ATA to find out your telemedicine monetization potential.
Almost all states, 48, support some form of Medicaid telemedicine coverage. Out of the 48 states covered, over half, 36, allow for patients to conduct telemedicine sessions.
Streamlining the Fee-per-service Model
To simplify the process both for patients and physicians, the concierge payment model for telemedicine is superior to billing each interaction. The concierge model would make patients pay a monthly or yearly retainer fee to cover telemedicine sessions. To entice patients to use this model, many telemedicine platforms offer bonuses such as secure and responsive messaging with the medical staff, seasonal discounts, and other monetization schemes designed to pique interest.
In short, the concierge model represents a great avenue for exploring telemedicine practice without revamping your entire monetization framework, which is driven by insurance-based fees.
Getting Paid with Out-of-pocket Charging
Ever since Obamacare skyrocketed healthcare premiums, millions of people have opted for out-of-pocket healthcare coverage. Moreover, copay costs have settled within the $25–$80 range, depending on specialist vs. general practitioner visitation. In light of this, you could arrange for telemedicine services to cost between $30–$80 per interaction.
If you account for deductibles, co-insurance, and co-pay, such an offer would be highly enticing for patients who have opted out of healthcare insurance. As an additional bonus, this leaves you free from handling insurance paperwork and reimbursement claims. Likewise, patients will come to appreciate a more convenient approach to medicine and telemedicine — while also enjoying complete cost transparency.
Take Advantage of Parity Laws
The majority of states have laws on the books that allow you to seek telemedicine reimbursement from private health insurers if that reimbursement also covers an in-person visit. Getting paid for telehealth with these parity laws is much easier because you don't have to seek out other alternatives. The aforementioned ATA and CCHP will give you insight into your state's specific policies on the matter.
Then, it is just a matter of getting the CPT codes to match telemedicine services with the state's parity law policies. These codes have a different modifier, depending on which type of telemedicine interaction you used. For example, the GT modifier stands for live video, while the store-and-forward method of communication has a GQ code modifier.
Take Advantage of the COVID-19 Crisis
Many telemedicine reimbursement policies have changed for the better since the start of the pandemic, with some states being more progressive than others. To that effect, make sure to visit Telehealth Resource Center, with its nifty map of each state. Pandemic-induced policy changes will likely become permanent, just as entire industries have been brought down to their knees.
In the meantime, charging out-of-pocket tends to be the optimal way to monetize telemedicine services, especially now that over 14 million Americans have lost employer-sponsored health insurance since the beginning of the pandemic. It presents the uninsured with many times less costly visits compared to a traditional interaction. At the same time, it gives you relief from filling up dozens of forms and claims (Fronstin, 2020).
Bibliography
Fronstin, P. (2020). How Many Americans Have Lost. Commonwealth Fund.
(2020). MACRA Goes into Effect January 1, 2020. National association of insurance commissioners.