Telemedicine CPT Codes 2020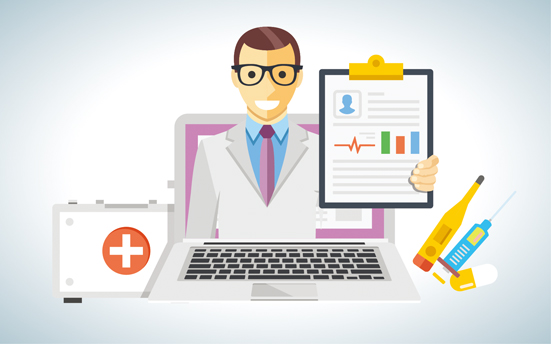 Table of Contents
What is CPT?
In the wake of the coronavirus pandemic, the American Medical Association (AMA) has updated telemedicine CPT codes for 2020, but let's first understand what CPT codes are used for. CPT stands for Current Procedural Terminology. Maintained and updated by the AMA, the organization copyrighted CPT codes in order to describe (Need coding resources?):
Medical tests
Evaluations
Surgeries
In other words, CPT codes are used by healthcare providers to attach to any medical intervention so that they are billable. In turn, both the healthcare insurance provider and the insurance payer have access to transparent billing.
Alongside CPT codes are ICD codes — International Classification of Disease. Both CPT and ICD codes are used to generate a detailed picture of the medical services that were provided to the patient, so that they can be billed appropriately and precisely.
CPT and ICD Codes in Action
When a physician engages the patient, either in person or via telemedicine, he/she has to attach an ICD code to an observed symptom. After this diagnosis is done, the doctor then proposes a procedure to treat the detected symptom. This is where the CPT code comes in. Therefore:
Disease/symptom — ICD code.
Treatment/procedure — CPT code consisting of five characters that can be either numeric or alphanumeric.
Of course, given the massive expanse of diseases and accompanying treatments, the list of these codes is enormous, which is why organizations like AMA are needed to copyright them for consistency and maintenance. Aside from insurance purposes, both codes are used to track the frequency and efficacy of medical procedures, and to gauge the overall efficiency of the healthcare system.
Telemedicine CPT Codes 2020
CPT codes are also divided into three categories:
Category I — covers the most common procedures in both inpatient and outpatient medical facilities.
Category II — supplemental codes used to track the performance of procedures.
Category III — temporary codes used for experimental procedures and services.
When it comes to the numerical ranges of CPT codes, they depend on the type of medical procedures involved:
Evaluation and Management: 99201–99499
Anesthesia: 00100–01999; 99100–99140
Surgery: 10021–69990
Radiology: 70010–79999
Pathology and Laboratory: 80047–89398
Medicine: 90281–99199; 99500–99607
Starting from March 1, 2020, the 99441 CPT code was introduced to cover audio-only evaluation and management (E/M). Specifically, CPT codes 99441-99443 are now in use for telephone E/M service. Depending on how long the E/M session lasts, the CPT code is different:
99441: 5–10 minutes.
99442: 11–20 minutes.
99443: 21–30 minutes.
Although Medicare doesn't cover cost-sharing of these E/M sessions, most insurance payers waive cost-sharing for audio-only E/M services.
How Does Telemedicine Work?
Within the telehealth (eHealth) ecosystem, telemedicine refers to a clinical service in which a physician evaluates a patient without being physically present in the same space. This obviously poses some diagnosis limitations, but hundreds of illnesses can be detected through a thorough clinical history and visual examination.
You surely must have noticed this when you visited your family doctor. One may be concerned when it comes to how to document physical exams with telemedicine, but only rarely do doctors require lab tests. Therefore, through a two-way synchronous live-video, doctors can cover a wide range of medical services. If that is not sufficient, they can direct the patient to the next step, which itself is an improvement in terms of expediency.
Otherwise, telemedicine involves updates via email, which may include attachments to other data, pre-recorded videos, or images of prior medical documentation, such as lab tests and x-rays. For the last five years, telemedicine requirements have drastically reduced as the vast majority of people now own a smartphone with high-resolution cameras.
Telehealth Reimbursement
In October 2020, the Centers for Medicare and Medicaid Services (CMMS) announced the integration of 11 telemedicine services to be reimbursed, as a consequence of the COVID-19 pandemic. This is good news for consumers, as private providers often follow the lead of Medicare when it extends the coverage of medical services (Morse, 2020).
The pandemic provided a rare opportunity for the expansion of telehealth, just as it did the same for office workers and online schooling. Therefore, within the next two years, one should expect to see a landscape shift in how telehealth services are reimbursed. The new telemedicine CPT Codes 2020 for telephone E/M services will undoubtedly go a long way in providing much-needed clarity, so that they can be precisely reimbursed down the line.
As these updates will come soon, don't forget to check with your healthcare provider, which telemedicine services are covered for reimbursement.
Bibliography
Morse, S. (2020). CMS will reimburse for 11 new telehealth services during the public health emergency. Healthcare Finance.
(n.d.). Need coding resources? AMA.